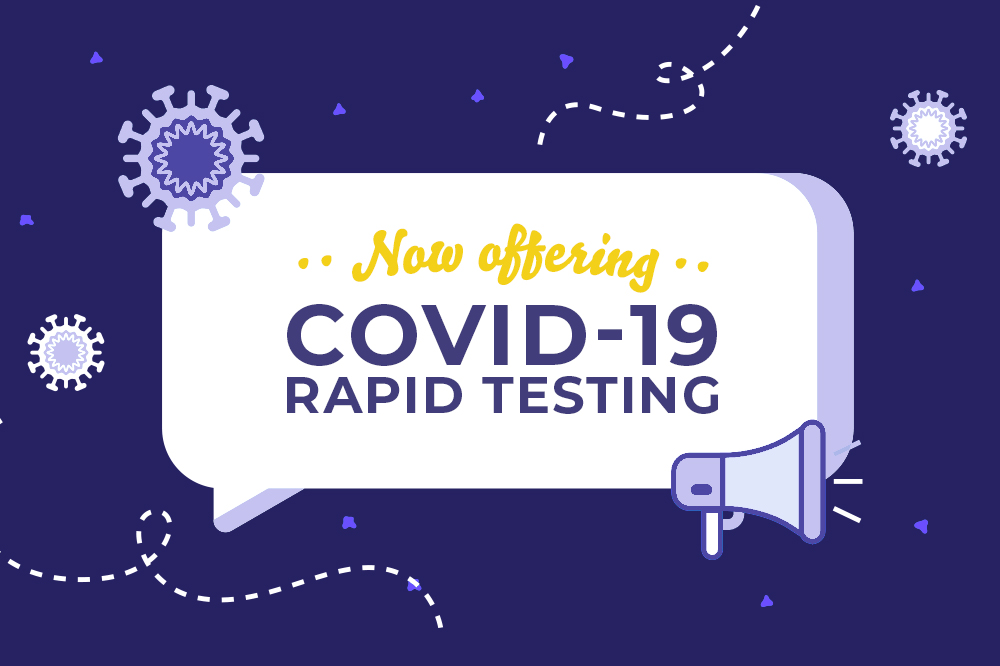 COVID-19 Rapid Test
NiteOwl is pleased to offer patients access to COVID-19 Rapid Testing in Chattanooga, in addition to traditional COVID-19 PCR Test! Our convenient after-hours services offer busy, on-the-go families the option for rapid testing at times when other testing sites are closed.
Convenient COVID-19 Rapid Test is now available at our after-hours clinic
Rapid Test results in 10-15 minutes!
All testing staff will be in PPE gear for safety
Rapid Tests are billed through insurance.
If an office visit is required, it will be filed through any available insurance
Help us slow the spread, and swing by our office to get your COVID-19 rapid test today! 
Traditional Testing Available 
COVID-19 PCR Test Cost
Please note, an office-visit is required if symptoms present at time of COVID-19 testing.
The traditional PCR COVID Test cost is $85** and is covered by most insurance!
Results average a 1- 3 day turn around.
In some cases, results may take upwards on one week, depending on how busy the labs are.