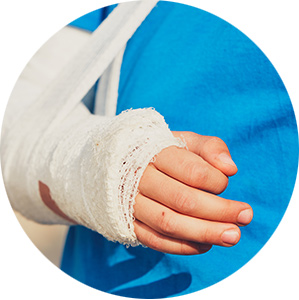 After-Hours Urgent Care FAQs
What ages do you treat?
We provide after-hours urgent care for all ages, including infants, children, teens, young adults, and adults.
What should I expect to pay for your services?
While payment varies based on insurance, our services are usually much less expensive than emergency room visits and are typically comparable to other medical clinics.
What are your payment policies?
Payment is due at the time of service. Please be prepared to pay your co-payment, deductible, past due balance or self- pay amount at your appointment. We accept cash, MasterCard, Visa, American Express and Discover. We do not accept checks at the time of service.
What is your average wait time?
Since there is no appointment necessary, wait times vary and are based on the number of patients waiting to be seen. You can call ahead and schedule a same day appointment to help find a time where we expect a shorter wait time. Wait times are typically shorter than those of emergency rooms.
Do I need an appointment?
You do not need an appointment to be seen at NiteOwl Urgent Care. We are a walk-in clinic and patients are typically seen in the order in which they arrive. Exceptions are made for children or adults who need immediate triage.
What labs can be done in the office?
We are able to perform many onsite lab tests including Flu, Strep, RSV and Mono testing.
What are the benefits of NiteOwl Urgent Care over other urgent care locations?
NiteOwl Urgent Care offers a child friendly environment with providers that specialize in pediatric care, as well as family medicine physicians for the whole family.
Do you send the charts and information to my regular pediatrician or doctor?
We send a full overview of the appointment to your pediatrician or doctor within 24 hours, upon request.
When should we go to the emergency room instead of an urgent care clinic?
You should go to the emergency room or call 911 if your child has had a severe injury, uncontrolled bleeding, has difficulty breathing, is not responsive, is having a seizure, is in extreme pain or you believe they are experiencing life threatening symptoms.