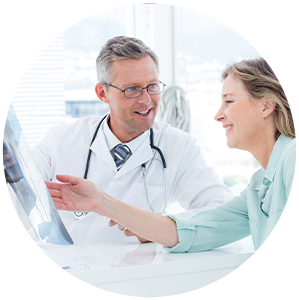 NiteOwl Family Medicine Urgent Care Chattanooga
Our After Hours Urgent Care Clinic is Now Offering Treatment for the Whole Family
It's official, NiteOwl is now treating patients of all ages. We have shifted our focus from pediatric care to family care in effort to better serve the families of Chattanooga. Fret not, we have still retained our pediatric practitioners, ensuring your child continues to receive the very best from our after-hour urgent care services. From cold and flu treatment to x-ray services, rashes, and more, our family care providers are here to treat every member of your household.
We offer convenient after hours urgent care seven days a week, and are available for you when your regular provider's office may be closed. We know illness and injury don't happen on a schedule. That's why our expert team of pediatric and family care providers are available starting at 3pm Saturday - Sunday and 5pm Monday through Friday.
Our Chattanooga urgent-care family medicine practice proudly offers:
Convenient hours and location
Affordable co-pays
Acceptance of most insurance types
Fast service and short wait times
Accommodating Telehealth care options
Point-of-care testing and x-ray services on-site
Record sharing with your regular provider
Our team at NiteOwl is committed to providing exceptional urgent family medical care that is convenient and affordable for busy, on-the-go Chattanooga families of all ages. We're here for you when you need us most.