Pediatric Urgent Care Chattanooga TN
It's tough having a sick child when their regular pediatrician's office has closed. Parents must decide whether their condition is serious enough to warrant a trip to the emergency room, where they may be triaged behind people suffering heart attacks or serious wounds. NiteOwl Pediatrics stands ready as an alternate resource for Pediatric Urgent Care Chattanooga. This month's blog is dedicated to helping parents achieve the best of a bad situation by knowing what to expect and how to avoid headaches along the way of seeking relief for their child's suffering.
Benefits of NiteOwl Pediatrics vs the Emergency Room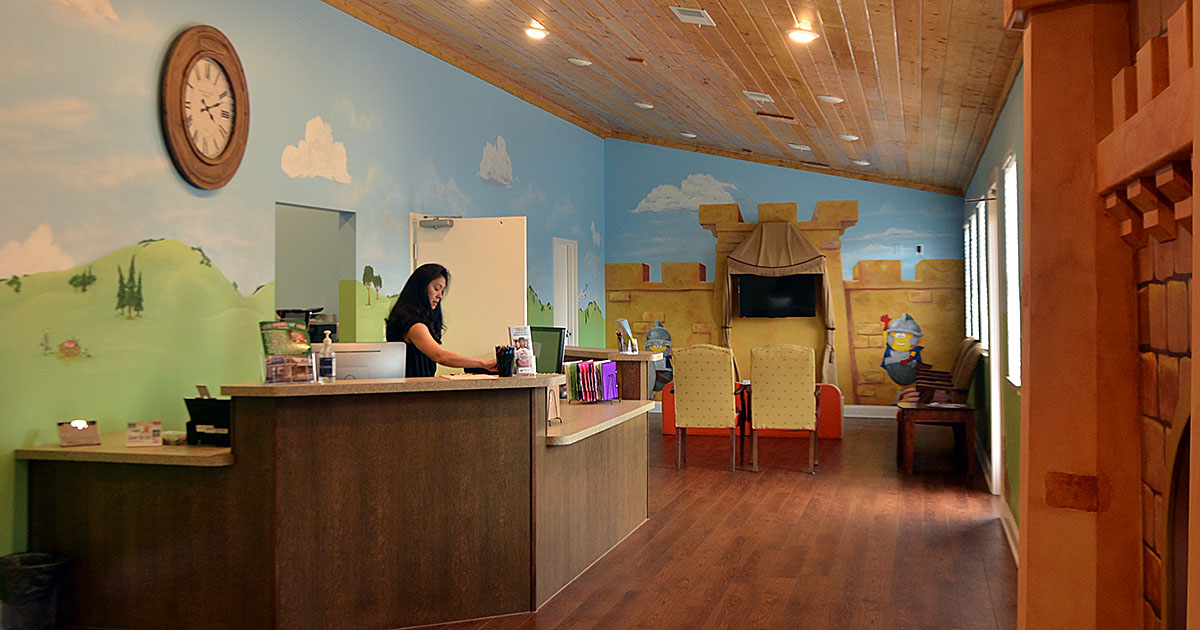 Ideally, our children show symptoms during daytime hours when we might stand a chance of possibly getting in to see a regular pediatrician or family practitioner before they close for the day, but illnesses and injuries aren't always so accommodating to a convenient schedule and can happen anytime, anywhere.
After-Hours Pediatric Care Offers an Alternative to Waiting Until Morning
NiteOwl Pediatrics is open 7 days a week, operating from 5-11 pm on Mondays through Fridays and from 3-11 pm on Saturdays and Sundays. Most doctor's offices close at or about 5 pm and may not reopen until 9 am on the next weekday. NiteOwl Pediatrics doesn't take weekends off; the only days we close are July 4th, Thanksgiving, Christmas Eve, Christmas Day, and New Year's Eve.
Affordable Pediatric Urgent Care Chattanooga TN
Hospital emergency rooms are more expensive than urgent care centers like NiteOwl Pediatrics. If your child has a condition such as fever, flu symptoms, allergic reactions, minor cuts, animal bites, or broken bones, urgent care providers are far better for the cost. We all know someone facing crushing medical debt because of trips to a hospital, and our services at NiteOwl Pediatrics are usually much less expensive and typically comparable to other medical clinics.
When someone needs treatment for an extreme medical condition – stroke, heart attack, severe burns, electrical shock, etc. – the resources and services available at hospital emergency rooms make that a far better choice. Go to the emergency room or call 911 if your child has had a severe injury, uncontrolled bleeding, is not responsive, is having a seizure, is in extreme pain, or you believe they are experiencing life-threatening symptoms.
When opting for the ER, your child is also essentially competing for prompt medical attention against patients of all ages who may be without insurance or the necessary funds to pay out-of-pocket costs. The health care system is overburdened by patients whose medical problems are considered non-urgent and could more affordably be treated by primary or preventive health care. At our office, in contrast, treatment and diagnostic services are typically subject to the co pay and/or a deductible as Blue Care, Blue Cross, Cigna, and many other insurance plans are accepted.
Urgent Care in a Child-Friendly Setting
According to the Centers for Disease Control and Prevention, there were 136.9 million visits to hospital emergency rooms in 2017, 39 million of these cases relating to injuries. About 9% of these ER trips result in hospital admission and 1.5 million resulted in admission to a critical care unit. About 2% result in transfer to a psychiatric hospital.
When choosing to take your child to a hospital ER for something less severe like a fever or a minor cut, you may have to wait to be served after critically ill patients rushed in via ambulance. Such an environment can be frustrating and intimidating to adults, much less for children, whereas our urgent care office is specifically designed to put children at ease.
Like an ER, you do not need an appointment to be seen at NiteOwl Pediatrics. We are a walk-in clinic seeing patients in the order they arrived. Exceptions are made for children who need immediate triage. Wait times vary and are based on the number of patients waiting to be seen. You can call ahead to (423) 648-6483 or simply show up to our offices at 7320 Shallowford Road, next to Zaxby's near the Hamilton Place Mall area.
To save time, complete our Online Check-In.
Deciding Whether to Take a Child to a Hospital ER or Urgent Care Center
Pressured to take action by a child's suffering, a parent must quickly determine whether the situation is life-threatening or merely needs attention before the family doctor's office will open. The decision ultimately revolves around cost and the severity of a patient's condition. Convenience may also be a factor. Our providers at NiteOwl Pediatrics stand ready for your child's symptoms and will work with their regular pediatrician to share charts and information within 24 hours of treatment.