Advice From a Chattanooga Pediatric Urgent Care Center
Being sick is, honestly, one of the worst feelings. Feeling healthy is something almost all of us takes for granted which is why when we don't feel great, it's such a bad experience. As an adult, when you feel sick it's pretty easy to understand what needs to be done. You rest, you drink plenty of water, you sleep as much as possible, and you take any medicines that will help you knock out whatever illness you may have. Years of experience as adults has given us the tools we need to effectively recognize when we feel under the weather and how to deal with our illness. Unfortunately, children do not have this experience to draw from. Often, children won't even realize they are sick until they are really sick. Because of this, we wanted to use this blog to go over some of the signs you can look for to determine whether or not your child is just being fussy or if they may, in fact, be under the weather.
Babies Can't Tell You What's Wrong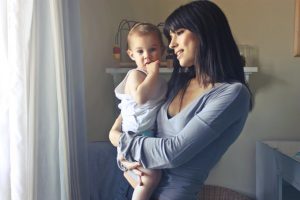 While babies have many ways of communicating their desires, they aren't the best at articulating exactly what is wrong. Sure, they might cry when they aren't feeling good, but then again, they might also cry because they are hungry, tired, or generally in a bad mood. Because of this, you have to pay close attention to subtle cues that may indicate your child is sick and not just having a bad day. Below, we have listed some of the most common signs that indicate your child may be sick.
 Excessive Crying
Any parent can tell you that children cry. It's just one of those things that comes with the territory. However, most parents will also tell you that there are different types of crying. After a few months, most parents can identify if their child is crying because they are hungry, sad, tired, angry, or a number of other moods that a child can experience in a given day. Because of this, it is important to notice if your child is crying more than normal. If they are crying for seemingly no reason, and continue to even after repeated attempts at consolation, it may be an indicator that something more is going on.
Difficulty Breathing
If your child is wheezing or experiencing labored, fast breathing, they will need to visit a doctor immediately. This symptom isn't an indicator that they are simply out of breath, it means that there is a much larger underlying problem going on. The cause of respiratory issues can vary greatly from asthma, bronchitis, pneumonia, or an upper respiratory infection. Other symptoms that may indicate respiratory issues include excessive flaring of the nostrils, pale or grey-looking skin tone, or bluish color around the mouth, lips, or fingernails.
Frequent Urination With Weight Loss
It's no secret that babies can urinate quite frequently, however, there is a difference between a normal amount of urination and an excessive amount. If you notice that your child is urinating more than normal and this coincides with a decrease in weight, it could be an indicator for type 1 diabetes. Type 1 diabetes is a condition where the body does not produce enough insulin. This inability to produce insulin results in high blood sugar levels in the body which is detrimental to one's overall health.
Lethargy
If you notice that your child is not their normal, energetic self, it may mean that they aren't feeling 100%. When the body is trying to fight off an illness, the amount of energy used can be quite a bit. White blood cells need a lot of energy in order to fight off invaders, meaning that most people (children included) don't feel particularly energetic when they are sick. If you notice that your child is particularly lethargic or that they are having unusual problems staying awake, it may mean that their body is fighting off some sort of infection.
We hope that this blog has been informative and that you now know a little more about the signs showing that your child may be sick. If your child is displaying any of these symptoms, or you have simply noticed that something is a little off, please don't hesitate to visit us at NiteOwl Pediatrics. We can be reached via telephone at 423.648.6483 or by contacting us through our website.