Ragweed Means Fall Allergies for Chattanooga: How to Treat Allergy Symptoms in Kids
Most folks in the southeast eagerly await the summer/fall season change, and all the fun things that come along with it. Long sleeves! Color-changing trees! Pumpkin everything! But the coming of fall also ushers in many new pollen types as various seasonal plants begin to bloom.
Ugh. Ragweed.
If you live in Chattanooga, you cringe when you hear this evil little word: ragweed. Ragweeds are flowering plants in the aster family that grow in the tropical and subtropical regions, primarily across North America. The pollen from these tiny terrorist plants is notorious for producing sometimes rather severe allergic reactions in humans, specifically allergic rhinitis, which is a fancy way of saying you're gonna sneeze your pretty little head off.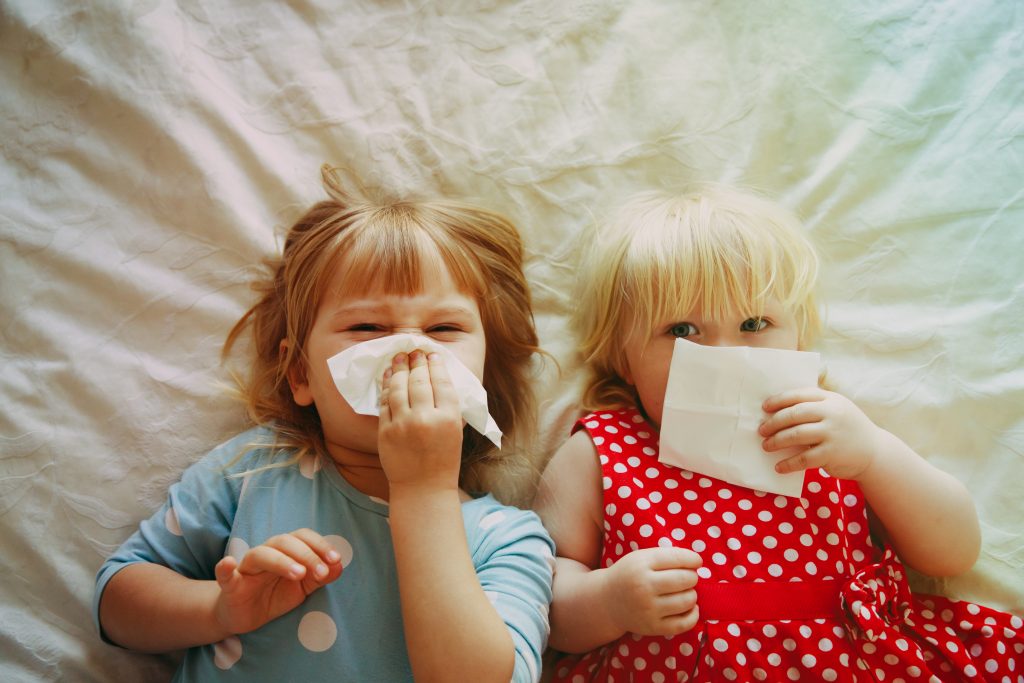 Because this super common allergen runs wild in our area, there's a likelihood you'll see its effects on your family. Some children experience rather extreme allergic reactions to this specific pollen which may manifest in the form of itchy, watery eyes, scratchy throat, congestion and a runny nose, coughing, wheezy breathing, sinus pressure, headaches, facial pain, swollen, bluish skin under the eyes, decreased senses of taste and smell, and trouble sleeping.
Treatment Options
If your child is suffering from these symptoms, the staff at NiteOwl Pediatrics can help you figure out the best ways to treat them and keep them most comfortable while these popular, albeit hated, little plants do their thing this fall. There are medicines that can help ease the symptoms associated with ragweed allergies, such as Claritin and Allegra. Eye drops can also help, but consult your doctor as some types can further irritate eyes. Your doctor may also recommend allergy shots as a solution in some cases.
Proactive About Pollen
In the meantime, there are plenty of ways you can be proactive in your approach to these seasonal allergies. Keep your A/C blowing, and use a portable HEPA (high-efficiency particulate air) filter or a dehumidifier in your home. Vacuum the house at least weekly to get rid of trace pollen that can build up on floors and carpets. Wash clothes immediately after spending time outside. Rather than line drying, dry clothes in a clothes dryer to help eliminate pollen.
You may be saying "bless you," "salud" or "gesundheit" more times than you care to count, but taking these simple steps can help decrease the effects of ragweed and fall allergy symptoms on your kids and family. If you start seeing high fever or other severe cold symptoms, you'll probably want to come in for pediatric care. At NiteOwl Pediatrics, we offer convenient, after-hours urgent care, and we are here to help with allergies, breathing treatments, high fevers, ear, nose and throat infections, and more. We pride ourselves on being open 7 days a week until 11 pm, because we understand that getting sick doesn't happen on a schedule. We also understand that working parents need a place to take their kids for pediatric care so they won't have to miss work. All this to say, we're totally here for you, during ragweed season and beyond!