Chattanooga's Best Summer Camps for Kids
Few things in childhood shape us in the way that time spent at summer camp does, and those special summer camp experiences benefit our kids in so many different ways. At camp, kids can get a chance to explore the outdoors, make friends and expand their social skills, try new things and learn new skills, and develop a stronger sense of self confidence and independence. Because all of these things are so important for healthy development, your friends at NiteOwl Pediatrics pulled together a round up of some local summer camp opportunities Chattanooga parents may want to explore for their children. With such a wide variety of summer camps near Chattanooga, there is bound to be something well-suited for every child that speaks to his or her particular interests. Check them out below, and watch your child have the best summer ever!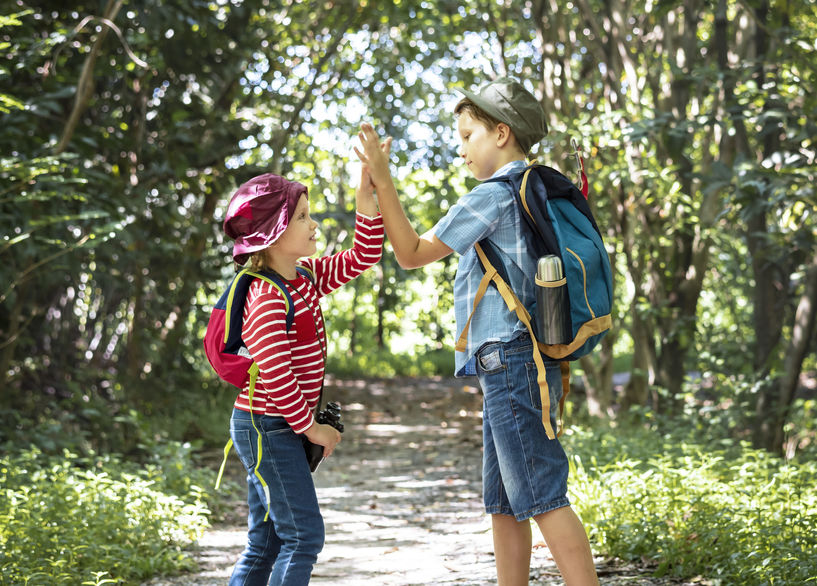 Baylor Summers
Baylor school offers a large array of summer programs with both day and overnight options for kids and teens. Their beautiful campus on the Tennessee River features multiple hiking trails and state-of-the-art facilities, rendering this school the perfect setting for fun summer programs and life-enriching experiences in areas like sports, tech, arts, and outdoor adventure. Baylor Summers also offers early drop off and late pick up options to make the programs more accessible for busy parents. Sound like a good fit? Learn more about Baylor Summers here.
Ages: 5 - 15 Cost: Pricing varies based on program details
Belvoir Christian Academy Summer Camp
At BCA's summer camp, your child can engage in a variety of fun and enriching activities like gymnastics, sports, ballet, biblical studies, and more. They will also enjoy water play days, movies, and creative, hands-on activities in the areas of STEM, cooking, and craft making. Campers will also enjoy fun in-house activities such as visits from animals and staff from the Chattanooga Zoo, while older campers will enjoy outings to local area attractions.
Ages: PreK - rising 8th graders Cost: Contact for pricing
Chattanooga State Summer Camps
From robotics to coding to culinary to musical theater– Chattanooga State offers a variety of summer programs and learning opportunities at their Amnicola Highway campus. These different day camp options run in the afternoons Monday through Friday. Let your child delve into a new skill set to learn and grow while having lots of fun this summer.
Ages: 8-16 Cost: Contact for pricing
Chattanooga Theatre Centre Summer Academy
Let your child explore the stage with the Chattanooga Theatre Center Summer Academy. During this program, campers will dabble in acting, comedy, performance, dance, musical theater, and other areas of stage work. If your child is passionate about performing, or just prefers the arts to outdoor activities, this might be a great fit!
Ages: 5 - 17 Cost: $125-$600; one-week to three-week sessions
Chattanooga Zoo Camp
Let your little ones go wild as they get the chance to experience animal encounters, learn about different species, and enjoy crafts and games during the Chattanooga Zoo Camp. This is a great option for animal lovers and children who enjoy science and zoology. They'll get to have fun while also learning a great deal about the animals at our local zoo.
Ages: PreK - 8th grade Cost: Pricing varies based on age group
High Point Summer Rock Camp
The summer camp programs at High Point Chattanooga teach kids about rock climbing as well as team building. The staff is dedicated to instilling in campers the basics about rock climbing, gear usage, and climbing techniques, while also driving home the importance of trust and communication. This summer camp experience is designed to teach kids a greater sense of self confidence and accomplishment through their relationship with rock climbing.
Ages: 5 - 14 Cost: First child $179 for members, $199 for non members; $154 per additional child for members, $169 for non members
Privateer Youth Sail Camp
Privateer Yacht Club offers Privateer Youth Sail Camp opportunities throughout June and July during which the skills involved in sailing are taught. Fun and safety are always on the forefront as campers learn to speak the language of sailing, how to rig their own boats, how to leave dock and return again, and how to harness the wind to sail in any direction! Campers will get to sail, swim, hike, paddle, and more, all while building self esteem as they learn new skills and have fun.
Ages: 8 - 17 Cost: $300 per week; scholarship opportunities available
Camp Ocoee
The beloved YMCA summer program at Camp Ocoee is a great opportunity for kids to get that classic camp experience. Appropriately named, this fun summer camp is located on Lake Ocoee in the Cherokee National Forest. The weeklong camp offers life-changing experiences to kids of varying ages, bolstered by strong moral values and confidence-building activities for fun they won't soon forget. This is a traditional overnight camp featuring activities such as canoeing, archery, swimming, horseback riding, and more.
Ages: 7 - 17 Cost: $635 per week; financial aid opportunities available
TechTown Summer Camp
Maybe you've got a techy kid on your hands who'd rather learn java than go kayaking? TechTown offers special summer camp opportunities driven by area-focused hands-on learning intended to spark creativity, inspire curiosity, and lay the groundwork for potential careers in technology and the arts. During the program, campers choose a learning emphasis in areas such as robotics, coding for game design, web design, video production, circuitry, and more.
Ages: 7 - 17 Cost: $250 per week
Camp Ivy at Ivy Academy
Camp Ivy is a unique summer program held at the Ivy Academy campus adjacent to the North Chickamauga Creek watershed. It's hands-on programing is educationally inspired to hit academic standards for each age level, while immersing kids in the outdoors. There is a strong emphasis on outdoor ethics, low-impact hiking, environmental education, observing nature, stream ecology, conservation, and more.
Ages: Rising PreK - 9th grade Cost: $175, scholarship opportunities and transportation available
We hope that some of these camp opportunities sound ideal for you and your children, and that your summer plans lead to lots of fun for you and yours. Throughout the spring and summer months, try to find ways to engage with your children! Play outside. Go hiking. Explore new things. And always support them in their efforts to find activities that spark their unique passions. Happy campers are often the healthiest too! So give your kids a leg up this summer while encouraging them to try new things, learn, grow, and find confidence and independence. Don't forget the magic that is summer camp, and don't let your kids miss out on that magic either!